VIRTUALITY – Images from a pixelated reality
VIRTUALITY collects the main works of a LdM Alumna, Lovisa Rönngren. The main theme is exploring the way reality is shaped by online information and interaction.
Through this exhibition, Lovisa reflects on how different subjects are digitally connected through pixels and words typed on screens and devices.
Through social media, the artist has tied relationships with people she has never met; she learnt about an attack online that happened on the other side of the world and yet in this online, digital scenery she has difficulties with maintaining tangible relationships. Ultimately, the question is about what her reality will be, something she is trying to answer by mixing oil paint with virtual relationships.
Click on the image to see the catalog of the exhibition.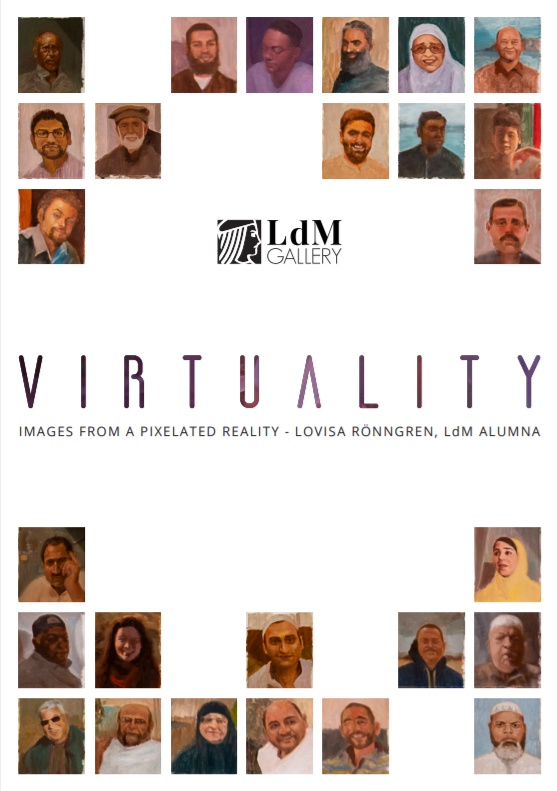 The exhibition VIRTUALITY will run from Monday, June 10th to Thursday, July 11th.
After the launch, the LdM Gallery is open weekly from Tuesday to Thursday, 4.30-7 PM.
Opening night will include a real-time performance by Lovisa and a free aperitivo.
More information on the LdM Gallery here