GEOMETREE
GEOMETREE is a collection of graphic design posters, developed between Fall 2018 and Fall 2019 by Istituto Lorenzo de' Medici's Graphic Design students.
The exhibited works draw on two different class projects, "GEOMETRY" and "TRIPTIQUE", which are aimed at stimulating graphic expression, and strengthening the author's stylistic hallmark through serial production (hence the creation of triptychs). The compositions on display are a result of the artists overcoming the difficulties imposed by the constraints of the assignments (obligation to use only one geometric shape, color range limits, etc.) through a creative process intended to develop lateral thinking strategies.
The title GEOMETREE acts as a metaphor to the creative design process: simple, geometric forms are planted as the base of the composition, while the designers' unique style allows the draft to grow into a work of art. The artworks have been realized on assignments and methods illustrated by Paolo Ghielmetti, Graphic Design Professor, and they have been selected by Federico Gori, Advanced Painting Techniques Professor and LdM Gallery's Art Director.
Click on the image below to view the full catalog.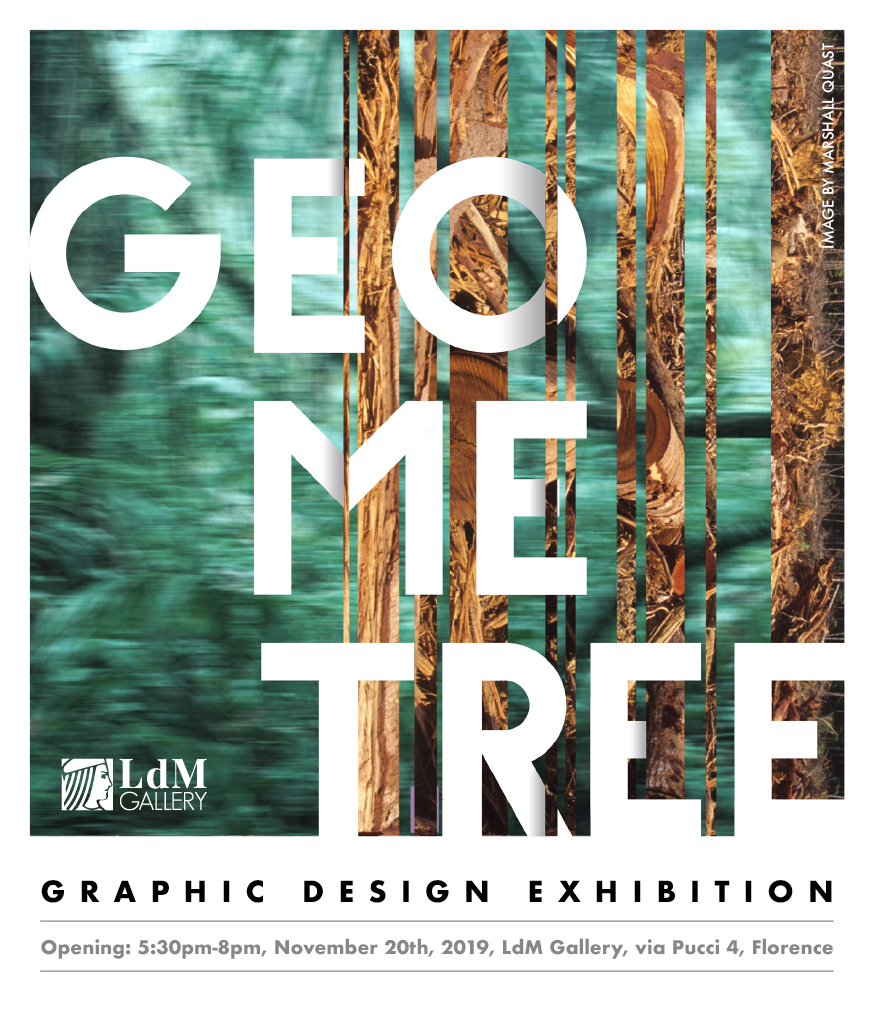 The exhibition GEOMETREE will run from Wednesday, November 20th to Thursday, November 28th.
After the launch, the LdM Gallery is open weekly from Tuesday to Thursday, 5:30-7:30 PM.
Opening night will include a free aperitivo.