Francesco Lauretta – The Bathers
About THE BATHERS: Francesco Lauretta is an artist and a painter. He paints every single day as if wanting to prove incorrect those who judged the medium as outdated. Painting continues and will continue to exist in its countless declinations. Sometimes Lauretta appears as an innovator, who wishes to reinvent painting. If, on one hand he cultivates a profound recognition and understanding of the masters, on the other hand Lauretta enjoys the expressive power of iconoclasm.
At Lorenzo de' Medici Gallery Francesco Lauretta will present his series of paintings dedicated to one of the most iconic motifs in art history, The Bathers.
Special event: a special event will be held in the LdM Gallery, a talk with the artist, Francesco Lauretta and a special edition of Santa Rosa free school of drawing for LdM students. The Free Scuola di Santa Rosa was founded in Florence in 2017, as an initiative by Francesco Lauretta and fellow painter Luigi Presicce.

On Tuesdays, Wednesdays and Thursdays during the opening hours the gallery interns will be available for special exhibition tours connecting the works on show with the famous motives of the bathers in art history.
---
Francesco Lauretta, born in 1964, experiments with installation, performance and video. In 2003 he began to work on a redefinition of painting as a form of expression and of the artist as an existential condition, exploring techniques, processes, formal results, deviations, limits and eventual failures. Since 2010 he has worked on "I racconti funesti", a series of allegories where he uses writing as a tool to make sense of his process. He recently began working on a project on freedom and invention comprehending painting as the foundation of immense and possible worlds. In October 2017 he and Luigi Presicce came up with the idea of Scuola di Santa Rosa, a free school of drawing in Florence. His most recent solo exhibitions have been held at MAC in Lissone, Tenuta dello Scompiglio in
Vorno (Lu), Fondazione Rossini in Briosco (MB), Galleria Giovanni Bonelli in Milan, and Galleria d'Arte Moderna in Palermo. His numerous group exhibitions in Italy and abroad include Paso Doble at Fondazione Malvina Menegaz, Casa Masaccio in San Giovanni Valdarno, Palazzo Riso in Palermo, Frigoriferi Milanesi in Milan and Macy Art Gallery in New York. As well as this he has worked on special projects with artists' collectives and curators.
---
March 16th, from 5 to 8PM
LdM Gallery,Via de' Pucci 4
After the opening, the exhibition will stay open until Friday, April 7th,
Mon 10AM-2PM/4:30-7PM, Tue to Fri 4-7PM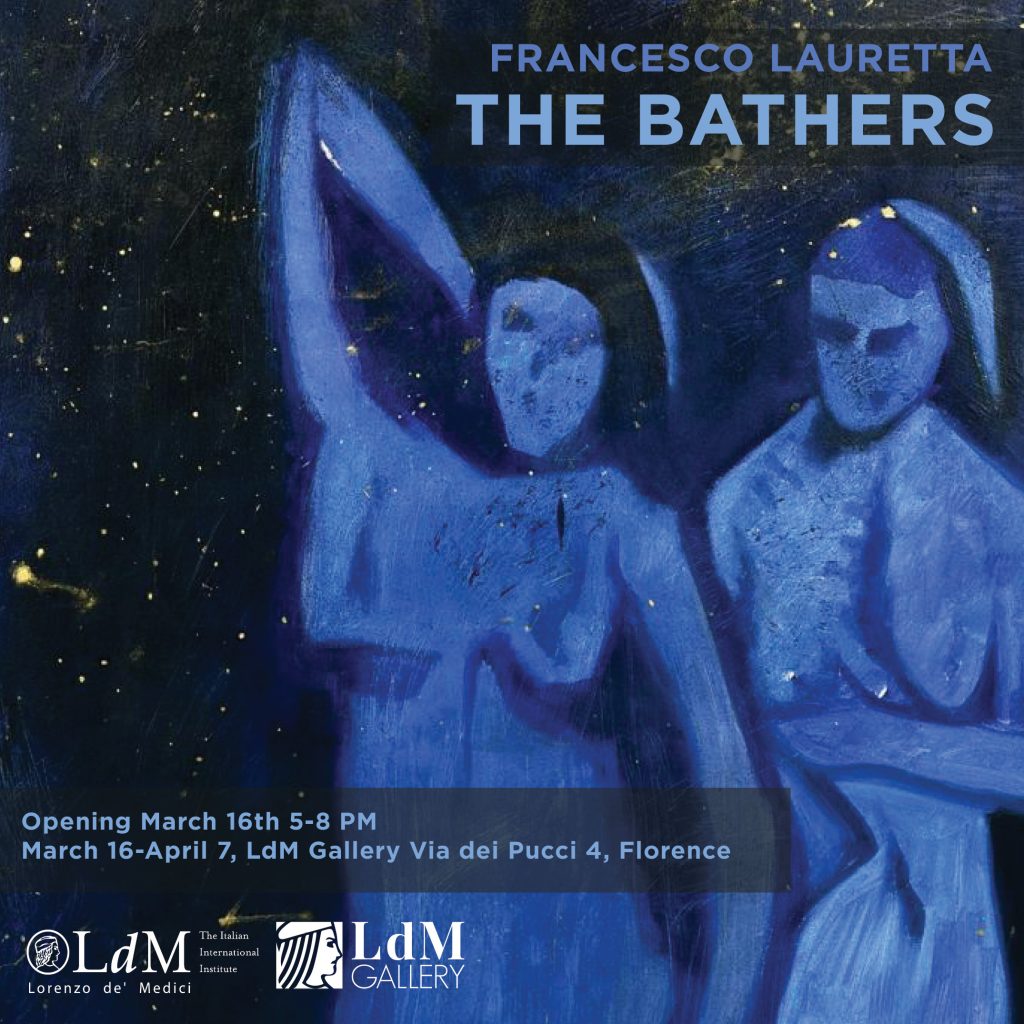 ---
The LdM Gallery is a project by Istituto Lorenzo de' Medici, an interdisciplinary space where academic research and artistic experimentation meet within a professional setting.