LdM Gallery presents "BLACK LIPS"
For the fourth edition of Black History Month Florence, LdM Gallery presents Black Lips, a photography exhibition by Danilo Currò with poetic texts by Andrea Cafarella.
Black Lips invites the viewer to go beyond the recurrent stereotypes and caricatures which saturate media portrayals. The project negates the single story approach, so common in the media portrayal of the migration of African people to Italy, which applies the same narrative to people from different countries and cultures, whose motivation for leaving is as diverse as their stories. Their voices are yet to be heard.
Curated by Black History Month Florence
The exhibition will run from February 19th to Tuesday, March 12th. After the launch, the LdM Gallery is open weekly from Tuesday to Thursday, 5:30-7:30 PM.
Opening night will include a free aperitivo.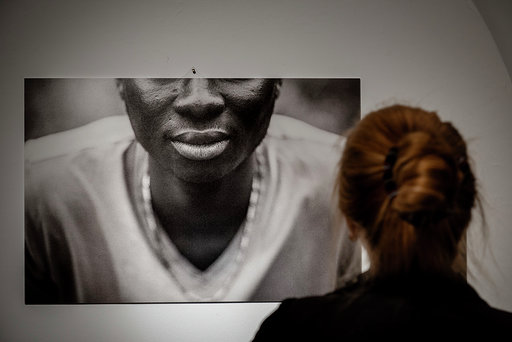 A project by Istituto Lorenzo de' Medici, the LdM Gallery is an interdisciplinary space where academic research and artistic experimentation meet within a professional setting.
In line with its mission of fostering opportunities for students to experience the reality of the art world beyond an institutional setting, the LdM Gallery encourages the development of creativity and sophistication within the student body, offering an efficient space for showcasing interdisciplinary fields of art within the Institute and collaborating with high-level projects organized in the city of Florence.
LdM Gallery Coordinator:
Federico Gori, LdM Professor – Department of Painting, Drawing and Mixed Media.