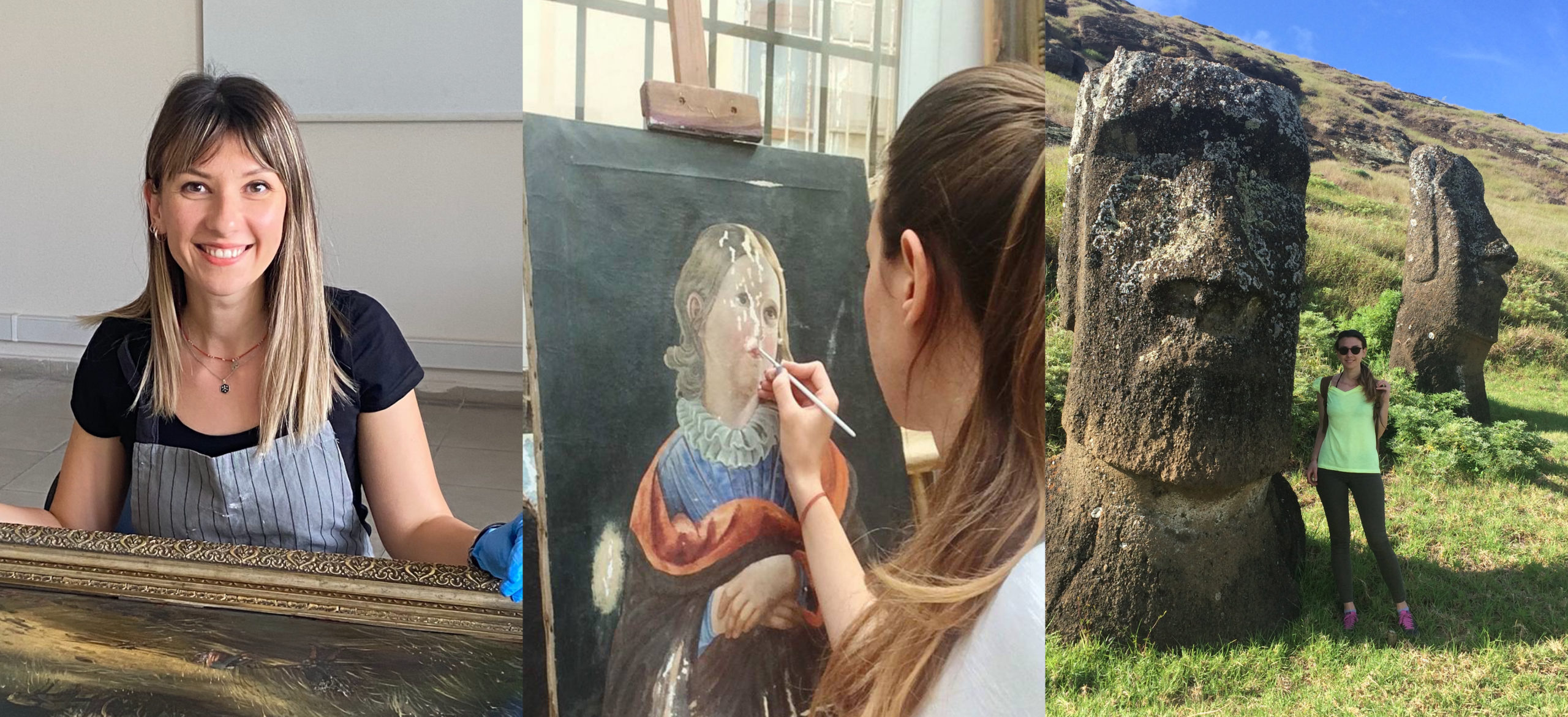 Berna Çağlar Eryurt, professional art conservator and restorer
Turkish Art Restorer Berna Çağlar, Research Assistant Dr. at the Ankara Hacı Bayram Veli University, shares with us memories from her time at LdM and great insights into her work as a Painting & Wall Painting Conservator.
Dear Berna, we are really thankful to have the chance to interview you for our Alumni-highlight!
First of all, as a graduate of LdM, where I had a wonderful time, learned a lot and contributed a lot to myself, I sincerely thank you for this interview invitation.
I joined LdM for the spring semester of 2015. I took Painting-Polychrome Wooden Sculpture and Fresco Painting Restoration-Conservation courses, as well as Historical Painting course in which the traditional Icon making process was applied practically and Science for Conservators course from very experienced instructors.
Were you already a student in Restoration and Conservation when you attended Istituto Lorenzo de' Medici?
I was a PhD student in Turkey when I joined LdM. I had just passed the thesis period. The education I received in Turkey was mainly on archaeological artifacts. I developed this experience by working at excavation sites/laboratories. But I wanted to specialize in canvas and wall painting.
What drew you to pursue Restoration Studies in Florence, Italy, and why did you choose LdM?
Italy was a place I wanted to see since I was a kid. This desire increased even more after I started to study restoration. Because Italy is a very pioneering country in restoration education. Most of my restorer professors were well educated at various institutes and schools in Italy. They were a good reference for me. But my Italian wasn't good enough to be able to study. I started to research institutes that provide education in English. I have corresponded with many institutes. The diversity of the courses, the fact that the instructors are experts in their subjects and the campus in Florence were the most important criteria for me to choose LdM.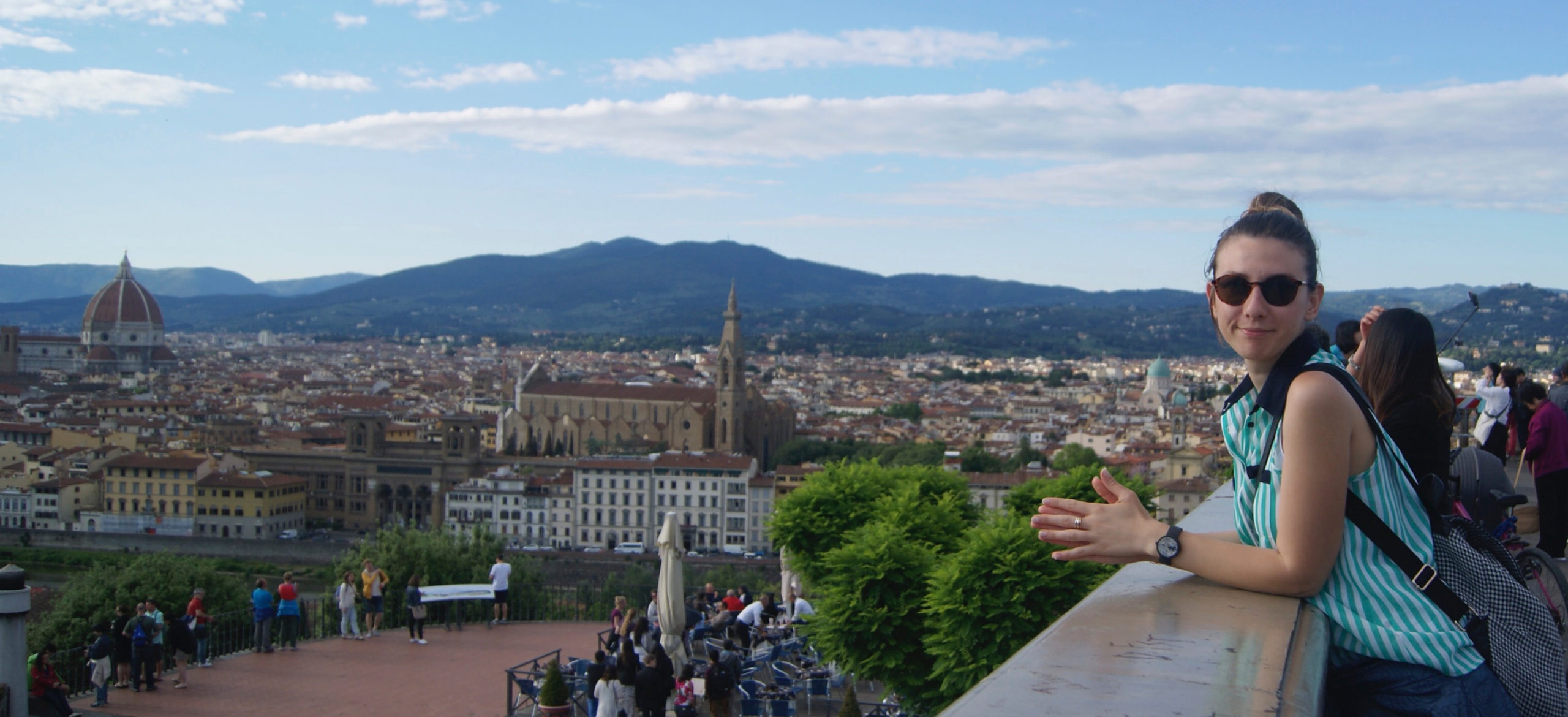 Is there a memory from your time at LdM you'd like to share with us?
Studying in an art city like Florence was a very important experience for me.
Walking around the city for hours, where even the streets are like an open-air museum, visiting museums, palaces and gardens, experiencing the Mediterranean culture, which is not far from my geography, and living in a city intertwined with art were the best memories. Studying at LdM gave me the opportunity to live in Florence. I visited my Italian friends living in different cities of Italy, whom I met during excavations in Turkey.
The first thing that comes to my mind as a memory is the first time I saw Santa Maria del Fiore with my roommate Mandi. As soon as we returned to the street, it had started to snow and the cathedral was standing in front of us in all its magnificence.
Were there any site visits or projects that stand out in your mind and that you feel that strongly contributed to who you are now, a professional art conservator and restorer.
In fact, every project I was involved in improved me. I have been working as a research assistant at a university in Turkey since 2012. For this reason, I had the opportunity to work on different projects and different artifacts.
I can say that I am more excited about the fact that oil paintings are composite, contain many problems, and are completely different from archaeological artifacts in terms of materials and methods.
Studying at the LdM department brought you not only to Florence, but, even to further places, such as on Easter Island, in the middle of the Pacific Ocean. Can you tell us something about your experience there?
In a word, it was an amazing experience. While researching your institute, I saw it on your website and thought what a wonderful experience it was. Shortly after I started the institute, the supervisor of the department called me and talked about this project. I was very happy when she asked me if I wanted to participate. With four other students, we were there for 9 days with our Professor, Lorenzo Casamenti. It has been an unforgettable experience in my professional life to be able to see the historically very important and still mysterious Moai statues up close and to make a small contribution to their restoration as a restorer.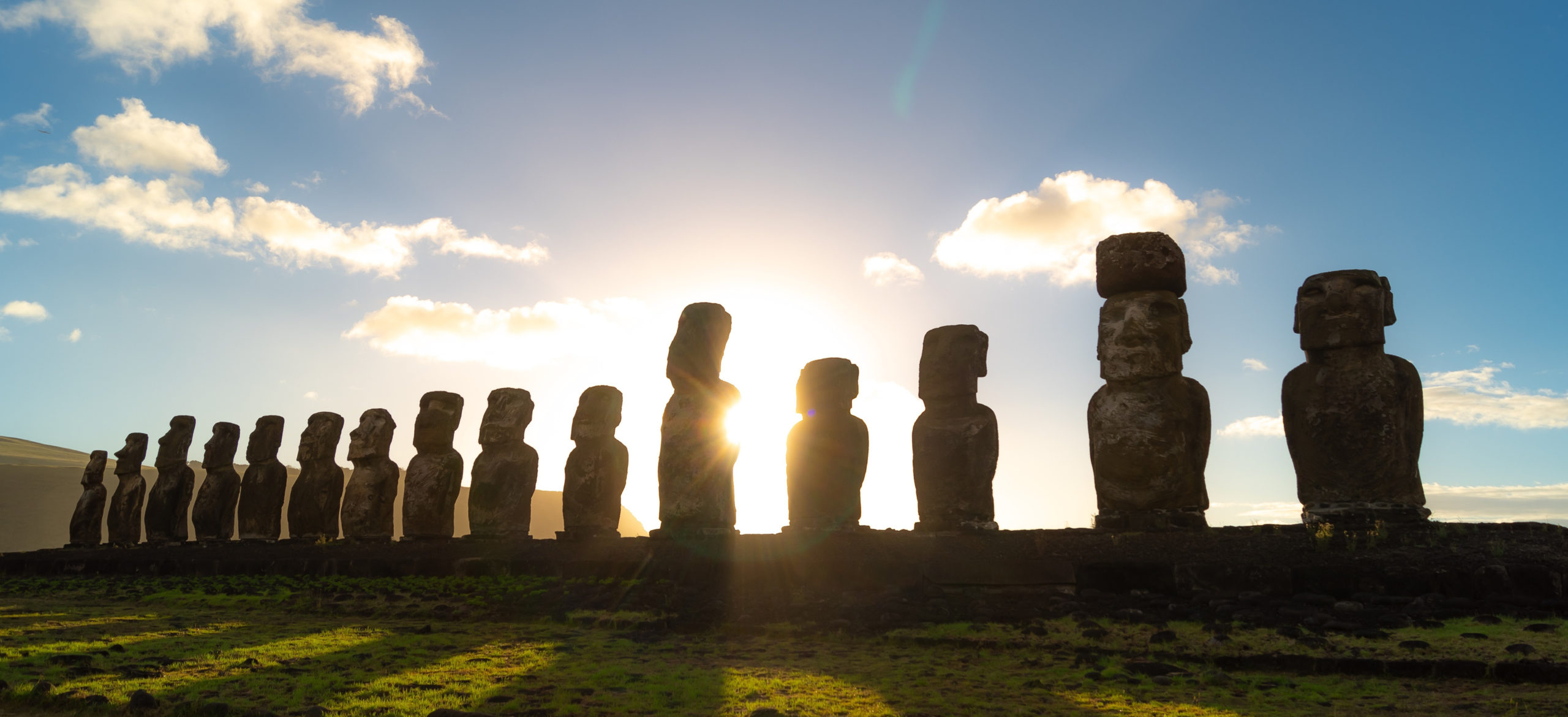 Judging by the posts on your feed, I see you are restoring a whole variety of artworks, from wallpainting to oil paintings, as well as in world-renowned archaeological sites such as in the ancient Pergamon and Aphrodisias areas.
Is there a specific area within the restoration and conservation you are most interested in?
Since the restoration education I received in Turkey is mainly on the restoration of archaeological artifacts, I have had the opportunity to work in the excavation laboratories and sites of many ancient cities such as Aphrodisias, Pergamon, Ephesus, and Sagalassos since 2006. I worked for a long time, especially on the wall paintings in Ephesus Terrace House 2 and Pergamon, and I still continue to work. In line with the education I received at LdM, I focused my expertise on the restoration of wall paintings and oil canvas paintings. I teach oil painting restoration at the university where I work. I also assist in the treatments of the wall painting restoration course.
Can you tell us something about the most rewarding / exciting project you have worked on so far?
The beginning and the process of all projects are very exciting for me. As an oil painting restoration project, I restored three portraits from a castle in Germany, dating back to the 19th century. It was a project that I loved to complete the entire process from beginning to end.
What are the most challenging parts of art conservation?
Conservation of art is a process that must be completed by respecting the work and its artist. Throughout our education life, we learn and teach the principles and ethics of restoration, the methods and materials we will use, in detail. But one of the most important stages is to be able to make good planning. Because each work is unique and each work should be evaluated on its own.
[An intervention that is conducted with excessive enthusiasm rather than precision] can cause irreversible damage to that artifact. Unfortunately, the work that reaches us is sometimes worn out by these interventions. It is much more difficult to repair an incorrectly restored work than to repair a work that has never been repaired.
What tips or advice would you give someone who's considering this field of study?
Restoration is a process that requires a lot of patience. A single restoration phase can take days or even months. It requires meticulousness and a lot of effort.
I can recommend them to do a lot of research and to visit museums and archaeological sites as often as possible. I can say that all these observations will be beneficial in the training and expertise process. I also recommend that they take every opportunity to gain experience.
Every experience will enable them to develop.
Learn more about Berna Çağlar and her work as a professional art conservator and restorer.