Summer Certificates 2021 – Tuition and Fees
*** Please note that students participating in two consecutive summer sessions (ALL programs and combinations) will receive a $200 tuition discount.
TUITION CANCELLATION POLICY FOR SUMMER 2021
IF AN OFFICIAL CANCELLATION NOTICE IS RECEIVED BY LdM:
30-16 days prior to the beginning of the term, the student will be liable for $500 tuition.

15-0 days prior to the beginning of the term, the student will be liable for half of the tuition cost.

If the student withdraws after the start of the program, liability amounts to full tuition and no refund will be made.

The student will be fully liable for the total tuition cost if no official notice of the student's cancellation is received by LdM before the start of the program.

Depending on the Covid-19 pandemic evolution and consequent

Covid-19 related Institutional and/or Government regulations onsite,

students will transition to the distance learning model or hybrid model onsite and will not be eligible for a tuition refund.
Housing Costs: Summer Sessions 2021: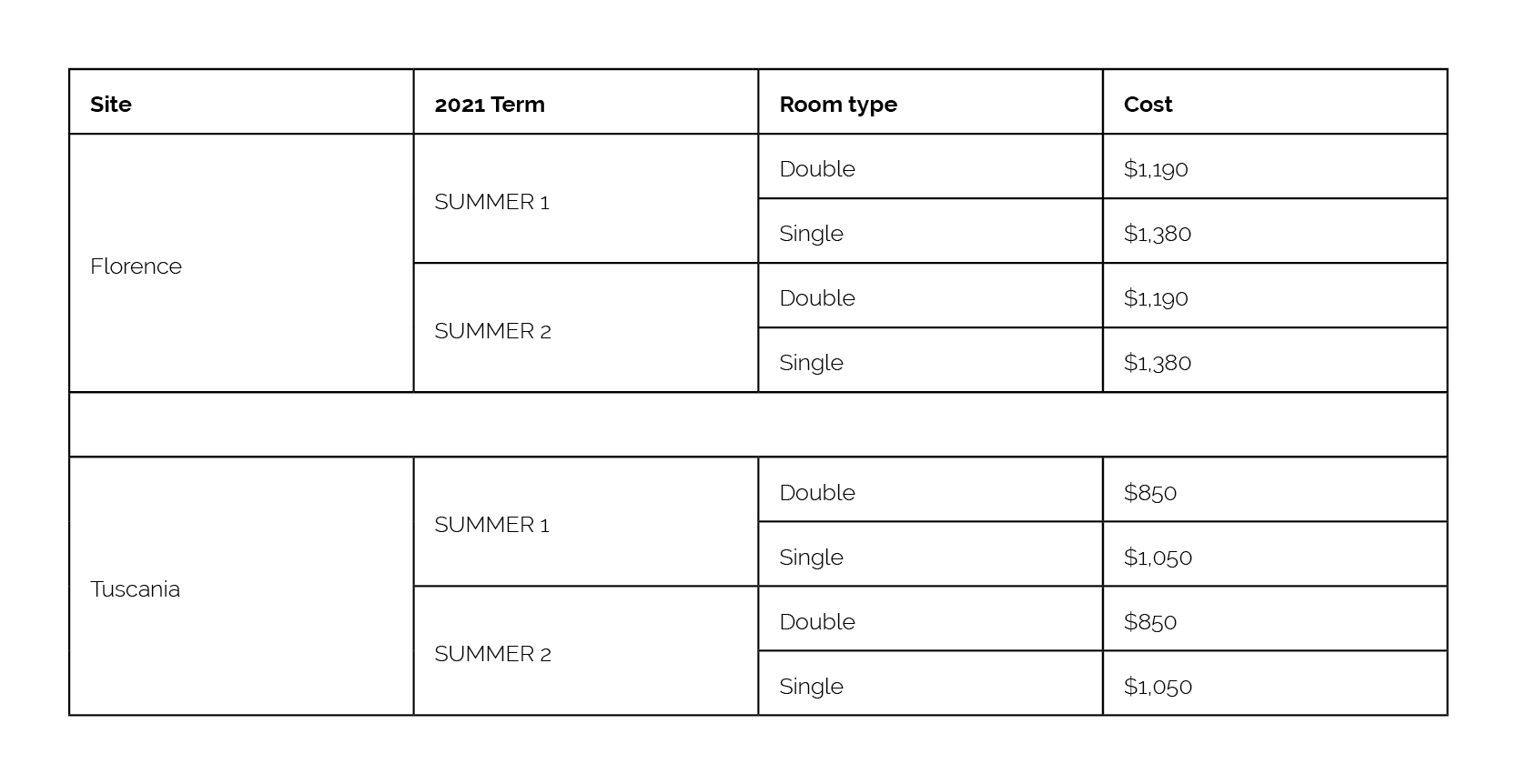 Students who stay for BOTH summer sessions will receive housing at no extra cost during the break between the two summer sessions, even if the students are attending the LdM program in two different cities. In this case, the students will spend the break always in Florence.
Please note: a $300 housing safety deposit is to be added and will be refunded to students after the end of the term if no damages are found to the apartment.
Students interested in other housing options should contact [email protected]